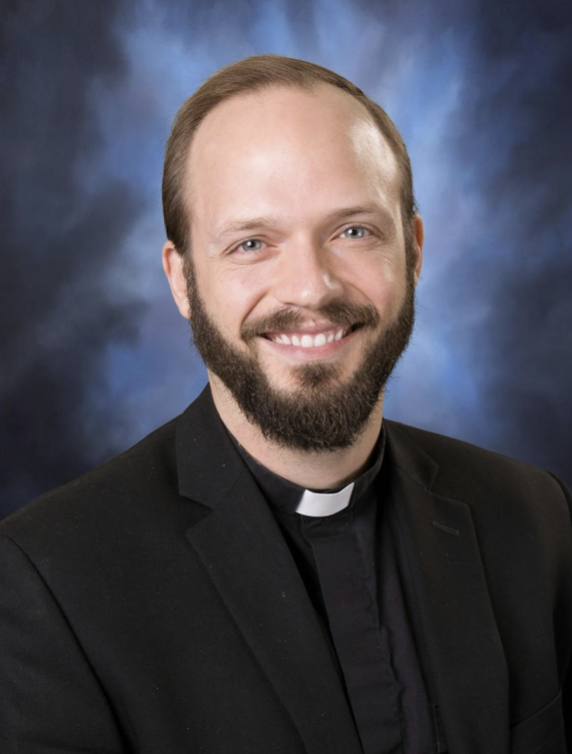 Pastor Jacob Dandy
Pastor
Pastor Jacob Dandy began his Call at Zion Lutheran Church in January of 2020. He always had an appreciation for Lutheran Education. He attended Trinity Lutheran School in Klien, Texas, and Concordia Lutheran High School in Tomball, Texas. Pastor Dandy continued his education at Concordia University Texas, where he earned a Bachelor's Degree in Liberal arts with blocks in Biblical Languages and Pre-seminary Studies. He continued on to Concordia Seminary in Saint Louis where he was given a Master of Divinity. Pastor Dandy served his vicarage at Zion Lutheran Church in Palmyra, Missouri. After graduating from Seminary, Pastor Dandy was Ordained into the Office of Holy Ministry on June 30, 2013, and was installed as Pastor of Zion Lutheran Church of Crown and Crown Christian School in Saint Francis, Minnesota shortly after. Pastor has a love for Biblical and Church History and was even able to travel to Israel to work on an archeological excavation that was near the location of the account of David and Goliath. He also loves reading old theologians, barbeque, cooking, and playing with his children. He has a passion for Lutheran Hymns and enjoys teaching them to his children and students. He feels blessed to be able to help children grow in the Gospel of Christ and is thankful to God to be serving at Zion.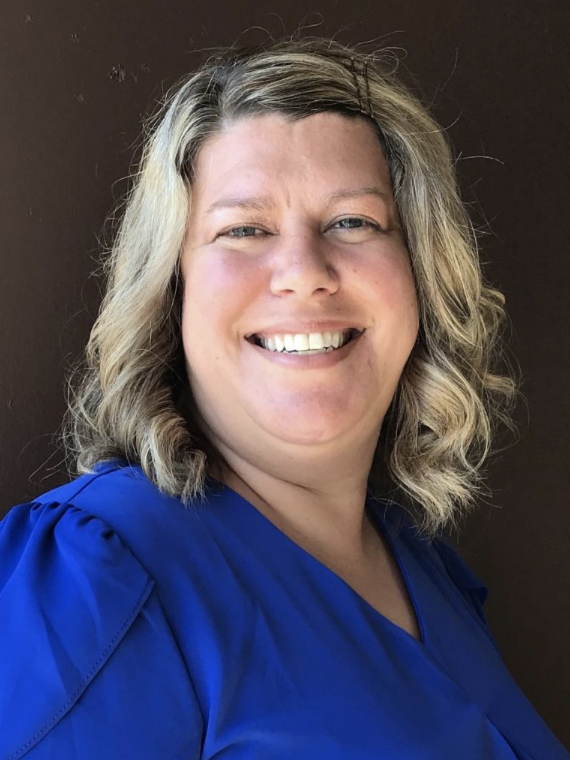 Mrs. Christen Gibson
4-6 Grade Teacher
Mrs. Gibson grew up in the Porterville area and attended the former Orange Belt Christian School in Strathmore. She has fond memories of this small and supportive learning environment and is thankful that her own children can enjoy this same experience here at Zion. After graduating from Monache, she attended college and earned Bachelor of Arts degrees in Christian Ministry and Psychology from Fresno Pacific University and a Bachelor of Science degree in Nursing from Chamberlain University. Mrs. Gibson has experience in tutoring students and in substitute teaching for all grades K-12. She also has extensive experience in teaching and leading the children's ministry program in a local church. The last eight years in working as a nurse, she enjoyed using her skills in math, health and science. Mrs. Gibson is very excited about teaching at Zion this year as we transition to a new classical approach and curriculum in the upper grades. Having a smaller class size will allow more flexibility to help with the students' individual needs. Mrs. Gibson enjoys being with her family not only in working or playing together, but also traveling to the coast and enjoying the Shaver Lake area.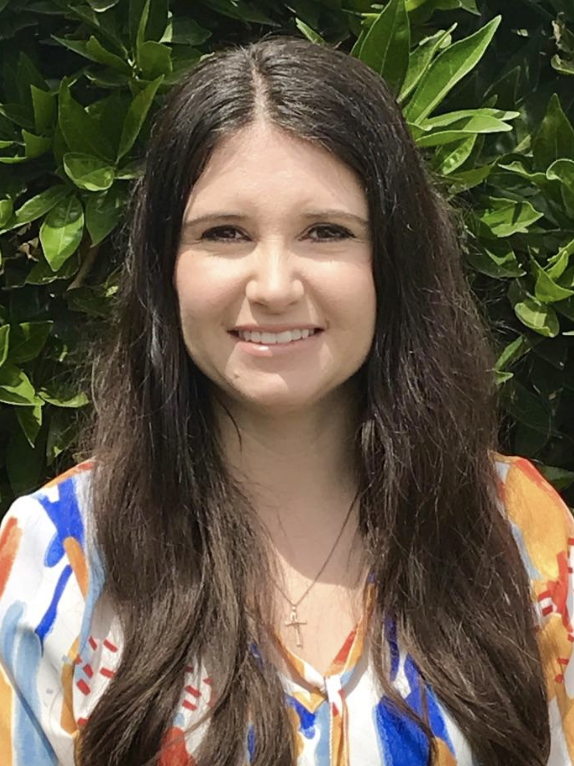 Mrs. Yuliya Schultz
K-3 Teacher
Mrs. Schultz was born and raised in Almaty, Kazakhstan. She came to the United States at age 16 years and didn't speak any English. She quickly learned English in high school and continued her education with an Associate Degree in Business Administration and a Bachelor's Degree in Liberal Arts. When working on her Bachelor's Degree she did classroom hours at Rockford, Olive Street and Zion Elementary Schools. She was a program leader for Woodville's Heart After School program from 2013-2014, a teacher's aide from 2014-2018 and then took a four-year break to stay home with her children. In 2002-23 she did substitute teaching. Mrs. Schultz loves teaching and is very excited to start her year at Zion. She has a lot of fun activities planned and likes to do things that are "outside the box". She was raised in a Russian Orthodox Church and then became a Lutheran in 2010 joining Zion Lutheran Church. She loves the traditions in the church and is thankful that she can raise her children in that environment. Mrs. Schultz loves to read and to spend time with her husband and three children. She and her family enjoy attending Sunday services and serving here at Zion. She feels that Zion Lutheran School has a lot to offer the children and give them a well-rounded education.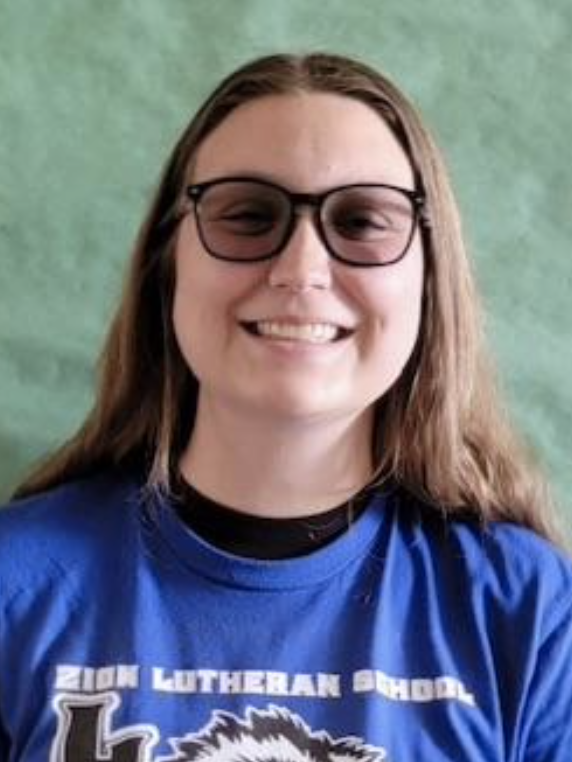 Ms. Ashley Trott
K-3 Teacher's Assistant
Ms. Trott started working as a K-3 Teacher's Assistant at Zion last year. She grew up in the Porterville area but is also very familiar with Terra Bella as her extended family has lived in the Terra Bella area for many years. She attended schools in the Burton and Porterville School Districts, going to Monache High School, and then graduating from Butterfield amid the pandemic. She is currently in her second year at Porterville College and is interested in pursuing her education to possibly become an elementary teacher. She enjoys children and has spent much of her time in the past doing childcare as well as working with the public. In her downtime, she finds herself always helping out with family members in whatever is needed. She enjoys working with the Zion School children and is looking forward to helping out more with the kindergartners in the 2023-24 school year.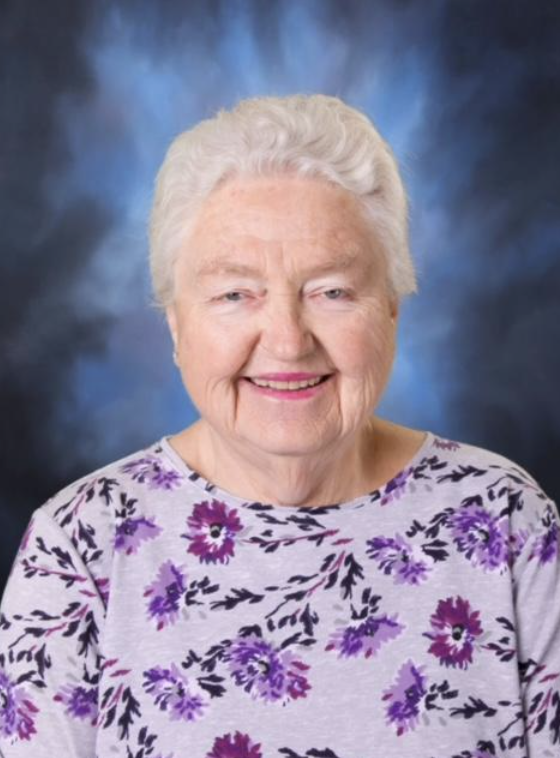 Ms. Eloise Anderson
Teacher's Assistant
Ms. Anderson has served as a teacher at Zion since 1985. She grew up in the Sioux City area of Iowa and received her teaching credential at Seward Teacher College, (now called Concordia University) in Nebraska. She came to Zion with 13 plus years of teaching experience and through the years she has taught grades K-8 in one subject or another. Miss Anderson officially retired in 2016, but after a year of retirement came back to Zion to teach part-time for a few years. This year at Zion, Miss Anderson will be helping with noon supervision and assisting teachers with making copies and doing other classroom prep. In her spare time, Miss Anderson loves to read, solve Sudoko puzzles, travel to the coast when the opportunity arises and show her Barbie doll collection to interested students.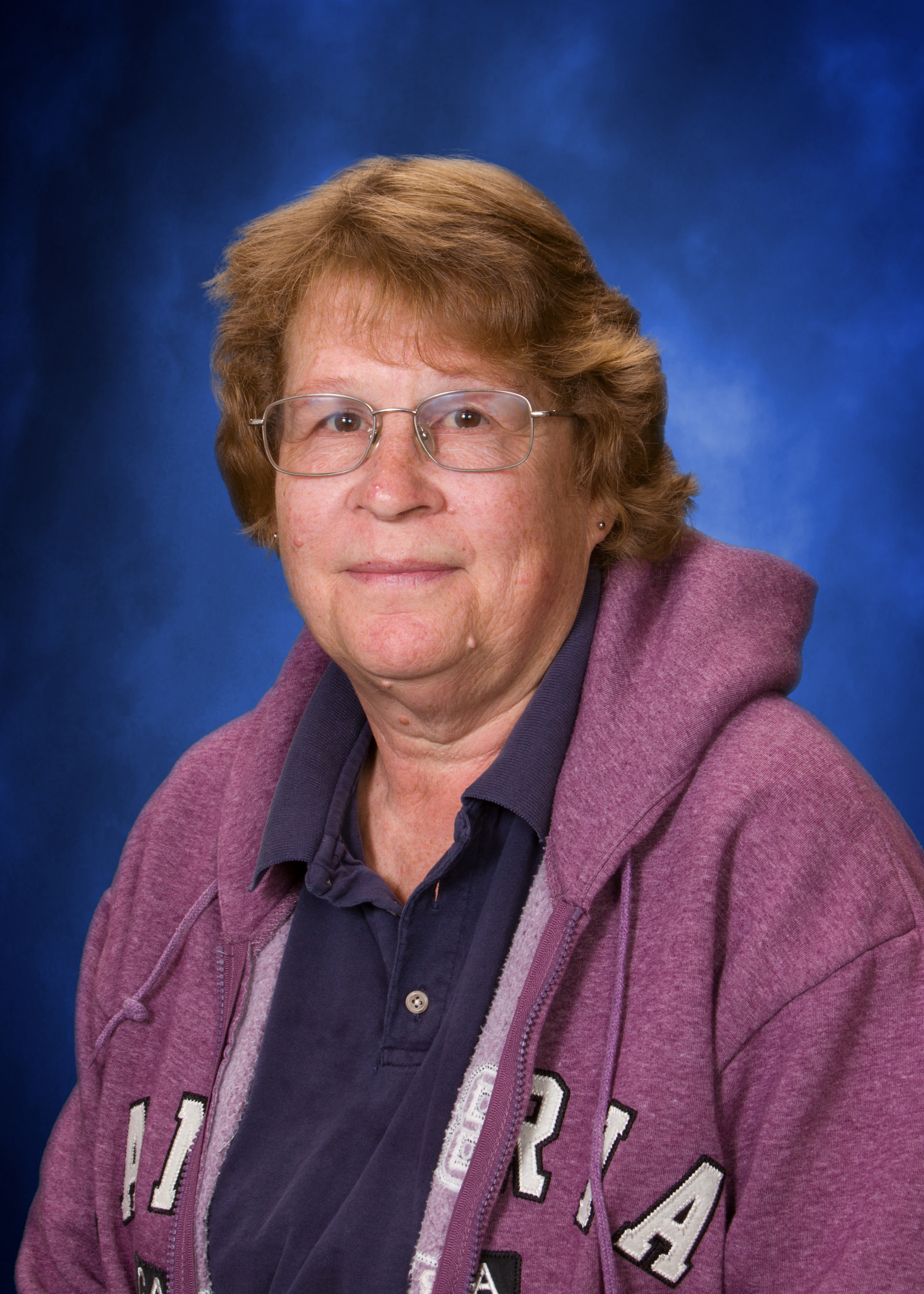 Terry Isom
Church and School Secretary
Ms. Isom has been the church and school secretary at Zion for over ten years. She is a former student and graduate of Zion Lutheran School. She has been a member of Zion Lutheran Church her whole life and graduated from Porterville High School. Zion is blessed to have Terry in the office to greet parents and staff. Her invaluable office skills keep the school going in many ways! Whenever she has free time, she enjoys camping and spending time with her dogs, Bear and T-Bone.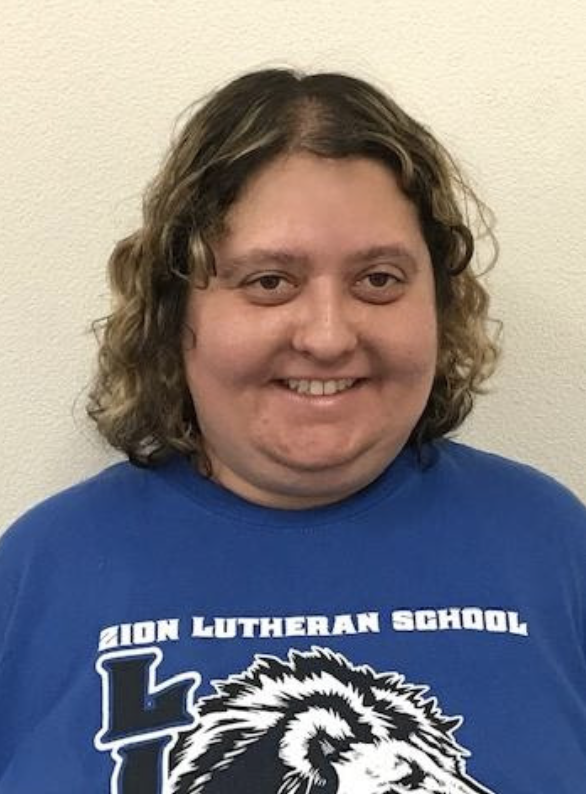 Callie Conklin
Custodian
Ms. Conklin grew up in Porterville and went through all 12 grades in the Porterville School District, graduating from Monache High School. She continued her education by attending Porterville College obtaining her AA degree in Social Studies. Going into the work-force, she took care of children in different settings; a daycare, a preschool and also at Pioneer Middle School. After working in education, she wanted to try some-thing different and worked for the Porterville Pregnancy Center helping with their mission before the pandemic limited their outreach. Ms. Conklin came to us at Zion in the beginning of the 2020-21 school year. She works four hours a day to clean and care for Zion Lutheran School and Zion is happy to have Callie as part of its staff.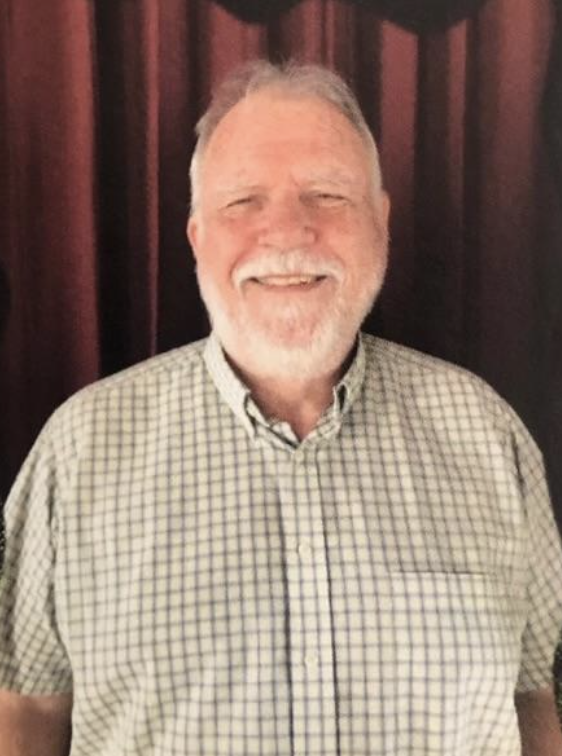 Mr. Randy Fowler
2nd - 8th Grade Band Teacher
Mr. Fowler has served as Zion's band teacher for many years. He was born and raised in Bakersfield and moved to Porterville in the early 1980's. Music has been his life either in performing or teaching it to his students. In the 1970s he and his band played at various amusement parks such as Magic Mountain, Disneyland, and Knott's Berry Farm. Mr. Fowler started teaching in the 1980's and has taught how to play all kinds of instruments. He currently gives private music lessons at Jeff's Music in Porterville in addition to teaching the students here at Zion. The band lessons at Zion School are optional but encouraged and are held twice a week with more practices before a scheduled performance. There is a separate fee paid to Mr. Fowler for his service over the normal educational costs at Zion.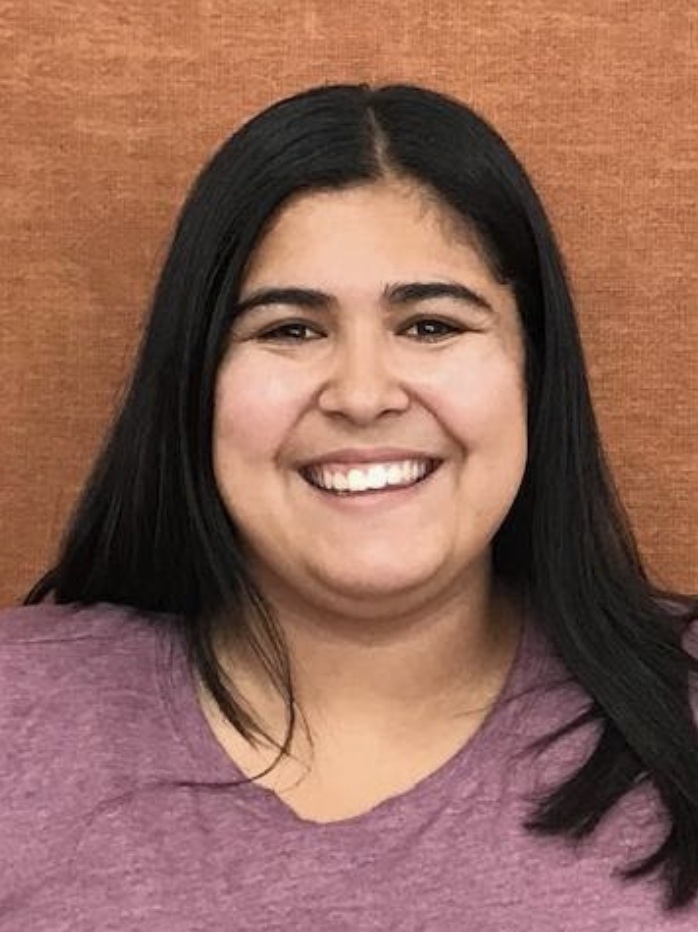 Nancy Ledesma
AM/PM Care
Ms. Ledesma has been with Zion since 2019 and does our before and after school student supervision and care. She lives in Ducor and attended both Ducor Elementary School and Porterville High School. She also received her AA from Porterville College in Child Development and plans to go to Madera College to become a Speech-Language Pathologist. After doing her morning duty here at Zion, she works at Terra Bella Elementary School with children who have special needs then returns to Zion for her after school duty. She comes from a large family and loves kids and the beach! Ms. Ledesma is a great addition to Zion's staff!